Tampere Theatre Festival receives the EcoCompass environmental certificate
Tampere Theatre Festival receives the EcoCompass environmental certificate
8.8.2022
Tampere Theatre Festival's press release 8.8.2022
For immediate release
Tampere Theatre Festival was granted the EcoCompass environmental certificate during last week's festival. The certificate is part of the EcoCompass environmental management system, which has been developed according to the international ISO14001 standard to suit all small and medium-sized enterprises as well as events. The system is owned by the oldest and strongest environmental organization in Finland, The Finnish Association for Nature Conservation.
The EcoCompass certificate is granted when an enterprise or association has created with the help of the system an environmental program with goals and measures. The certificate is audited by an external source.
With the recently granted EcoCompass certificate, Tampere Theatre Festival is committed to continue its work for the environment. The aim is to reduce the strain on the environment caused by the Festival and encourage both the attendees and partners to act in an environmentally friendly way.
More about the EcoCompass environmental management system:
​ekokompassi.fi/briefly-in-english/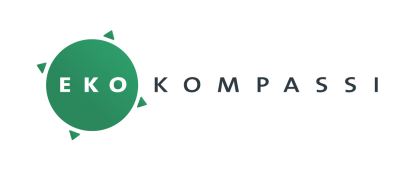 More information
Executive director Hanna Rosendahl, tel. 040 5944 600
Head of PR and marketing Tiina Hurskainen, tel. 040 865 5852