West African Drum & Dance
West African Drum & Dance
Jamora Ry
Jamora plays West African rhythms and gets your feet tapping! Ismaila Sané is the soloist and the group's director.
Jamora ry is a West African dance and music association based in Tampere. In addition to performances, we organise dance and djembe drum lessons, which are open to all, regardless of skill level. Ismaila Sané is a Senegalese-born musician and choreographer who has been teaching West African rhythms and dances for a long time in Tampere, other parts of Finland and around the world. Jamora ry was founded in 2007 with the aim of maintaining and promoting West African dance and drumming in Tampere. The association is a familiar sight, especially in summer, when it rehearses on the Näsinpuisto song stage. Jamora has played at various events and occasions over the years, including the Tampere Marathon, Laikunlava, Fest Africa and, of course, the Nocturnal Happening. Getting the crowd into the rhythm of the dance is part of the job!

The Night of Events will feature 6-10 drummers and, depending on the number of participants in the summer rehearsals, 2-4 dancers.
Find out more at Jamora's website and instagram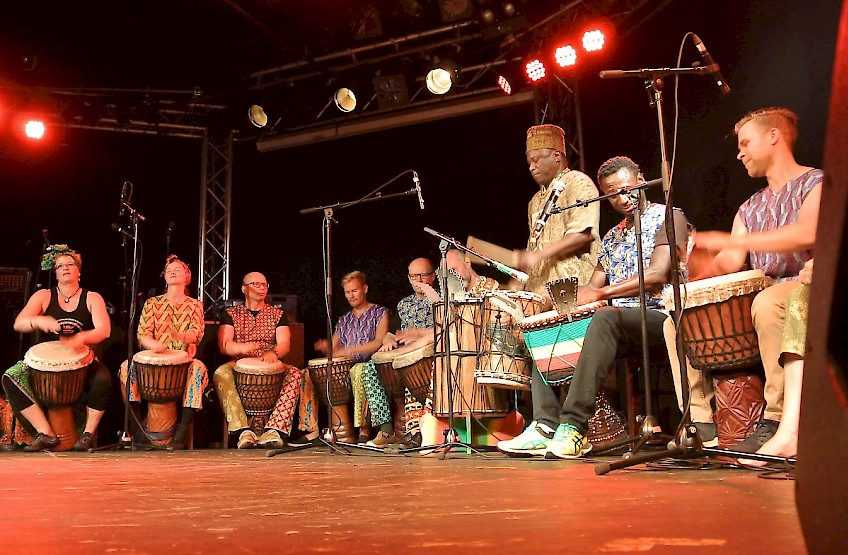 | Klubi
Tullikamarin aukio 2
Free entry
Duration 30–45 min