The Last Supper exhibition
The Last Supper exhibition
Tampereen A-Kilta Ry, Juhamatti Vahdersalon & Kööri-group
Joint exhibition by Juhamatti Vahdersalo and the Kööri Group on addictions in our society. The special community art process culminates in Laikku Aulagalleria. The work is a reinterpretation of Leonardo da Vinci's "The Last Supper" and the images deal with different addictions and their multiple manifestations. The exhibition consists of striking and evocative photographs, music, poems and texts. The exhibition will be on display in Laikku lobby gallery from 1.8.2023 to 13.8.2023.
The process led to the formation of the Kööri Group, a group of creative people interested in making visible through art what are considered taboo subjects. For the exhibition, Kööri produced images, songs and poems with the idea of the many ways in which addiction can manifest itself and affect us all. The artificial intelligence used in the images allowed us to participate in the process without having to feel artistic or creative.
In addition to the main work in the Last Supper exhibition, award-winning photographer Juhamatti Vahdersalo shot twelve potrait photographs, one for each of the characters in the addiction. Vahdersalo himself commented that "the project embodies the idea that culture contributes to public health".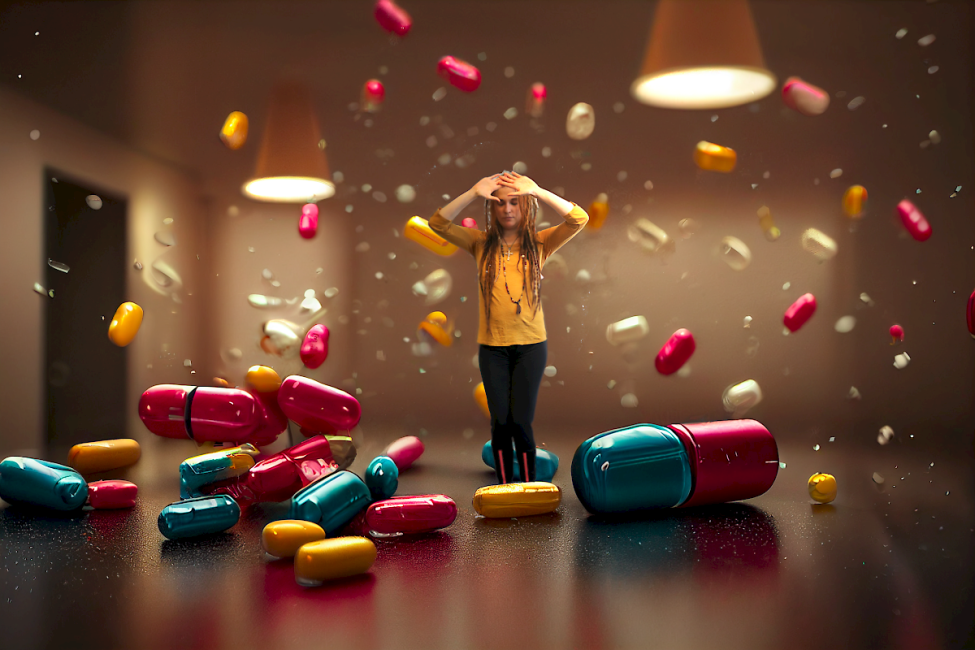 | Kulttuuritalo Laikku
Aulagalleria, Keskustori 4
Free entry
Thu 10.8. 9.00

Thu 10.8. 10.00

Thu 10.8. 11.00

Thu 10.8. 12.00

Thu 10.8. 13.00

Thu 10.8. 14.00

Thu 10.8. 15.00

Thu 10.8. 16.00

Thu 10.8. 17.00

Thu 10.8. 18.00

Thu 10.8. 19.00
From 16.00–20.00 meet the artists of the work,
listening devices for music and poems related to the photographs available.