Tampering Ensemble concert
Tampering Ensemble concert
The first main concert of the Tampering Festival will feature intimate works and timeless performances for smaller ensembles by a number of composers from Tampere who have played an important role in the birth and development of the festival over the course of its history.
PROGRAMME
Riki Hakulinen: Kurki (2020)
Jenni Isoaho: Hylätty (2023)
Jami Kianto: Häviöjuhlat (2019)
Matilda Seppälä: Marionetti (2021)
Matilda Seppälä: Frammentario (2017)
Pauli Uusitalo: Jousitrio (2023)
PERFORMERS
Matilda Seppälä
Tampering Ensemble
---
Tickets 15 € / 10 € 
Ticket sale at the concert place starts one hour before the concert
Payment methods are cash and card.
Lower price: schoolchildren, students, pensioners, unemployed, military and civilian service.
A programme booklet covering the whole festival will be sold at each event for 10 €.
---
The Tampering Festival of new classical music will take place for the sixth time from 9 to 12 August 2023.This time the theme is "Back to the roots" as Tampering celebrates its 10th anniversary! Full programme on our website
www.tampering.fi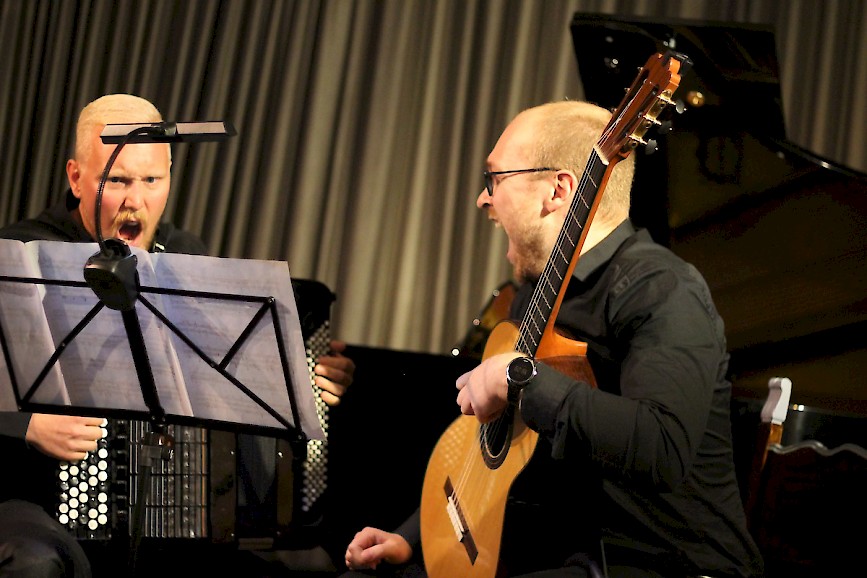 | Satamakadun sali
Satamakatu 17, courtyard
Tickets 15/10 €
Duration 1h