Tallipiha Evening Market and Yard Sale
Tallipiha Evening Market and Yard Sale
A yard sale open to all in the Tallipiha events courtyard. Come and sell your own usable items or make bargains from other people's old treasures. You can search the yard for a place for your own blanket, rug or table without booking it. Any items not sold will be cleared away by you. 
Golden rule: bring only intact, clean, usable and safe items for sale. We will be on the yard to welcome vendors starting at 4pm. Welcome to join us! The booths and café will be open until late in the evening. Free admission.
---
Stable yards shops and Café open from 11–21.
Pony ride from 16–19 at the price of 10€ per round.
More information about Tallipiha.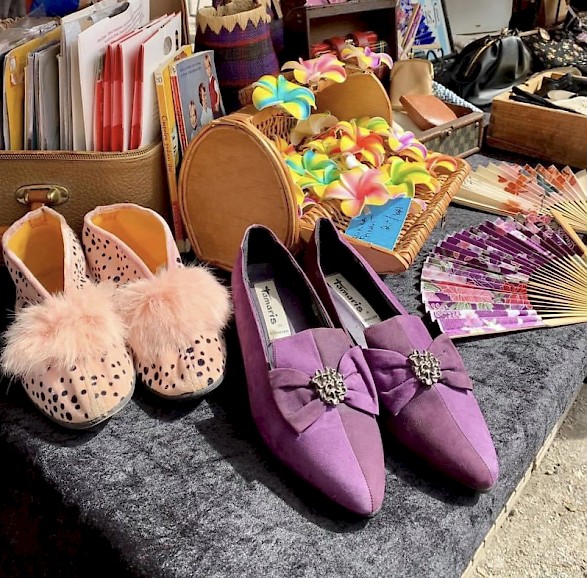 | Tallipiha
Kuninkaankatu 4
Free entry
Thu 10.8. 17.00

Thu 10.8. 18.00

Thu 10.8. 19.00

Thu 10.8. 20.00
Yard sale open from 17–21