Male Choir Singers
Mieskuoro Laulajat (orig.)
Hämeenkatu will be filled with tunes when the Mieskuoro Laulajat -choir gathers under Stockmann's canopy!
In this wonderful free concert, in the hustle and bustle of the city center, you can hear both traditional and newer choral music, from art music to pop. The showtimes are at 6pm, 7pm and 8pm. The length of one concert is about 20 minutes.
The Mieskuoro Laulajat was founded in Tampere in 1909. The choir is one of the most respected and active male choirs in Finland today, with forty men. Director of the choir is Paavo Hyökki.
For more information on the association's activities, visit their website.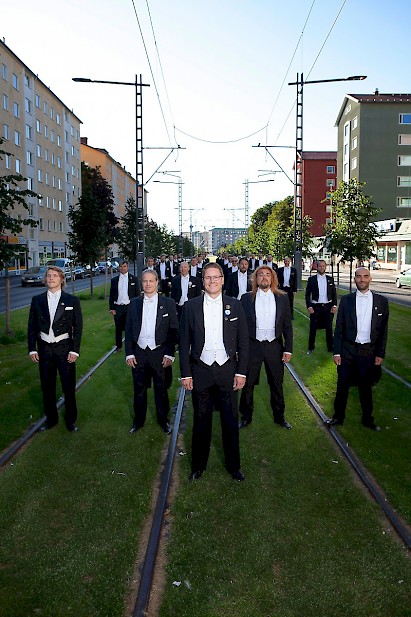 | Stockmanns Canopy
Tuomiokirkonkatu 11-13
Free entry
Thu 10.8. 18.00

Thu 10.8. 19.00

Thu 10.8. 20.00
Duration about 20 min