Living Gallery: Iiris Tarnanen, ON JA + open stage
Living Gallery: Iiris Tarnanen, ON JA + open stage
The Living Gallery will host Helsinki-based musician, composer and music teacher Iiris Tarnanen and the performance artist ON JA, who is influenced by buto. As usual, there will also be an open stage, where everyone is welcome to present music, poetry or even a performance.
Iiris Tarnanen is a Helsinki-based musician, composer and music educator. Her main instruments are voice and cello, and she also plays piano and percussion. Iiris's music and performances have been described as versatile, original and unashamed. Iiris' debut album The Day I Was Born was released in March 2021 (Eclipse Music) and is available on various streaming services. In addition to music, Iiris has experience in dancing and acting, and aims to create a holistic art where different ways of being can come together. In the evening at the Living Gallery, Iiris will perform songs she has written and composed, playing the cello and singing.
More information: www.iiristarnanen.com
ON JA is a performance artist influenced by buto, whose performance manifests itself as non-verbal body movement. ON JA allows the familiar rules of movement and interaction to unravel, seeking new laws that emerge in the moment. The work is defined by the nature within and around and the temporary crystallizations of their interaction, which flourish until they become something else.
More information: on IG: onja.art
Free admission.
Welcome!
The Living Gallery is an interdisciplinary event concept that presents live music, poetry and other performing arts in Tampere. It offers opportunities for different performers and encounters as well as an open stage in Tampere's art galleries. On the Night of Nocturnal Happening the Living Gallery will present a multi-artistic ensemble: poetry, music and dance. Welcome to the Living Gallery!
See programme: Facebook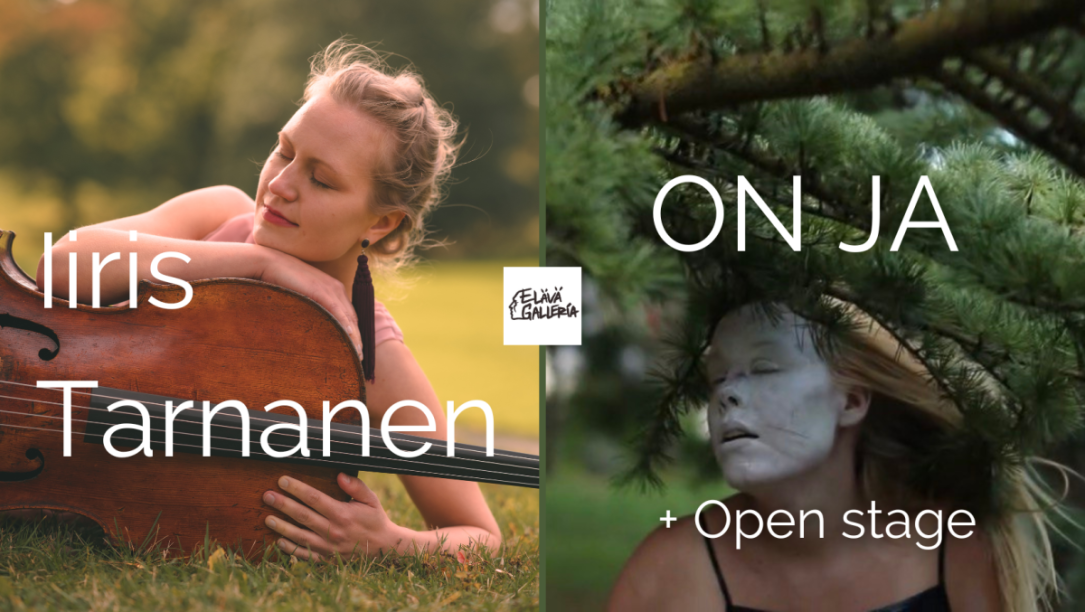 | Gallery Ronga
Rongankatu 1 C 9
Free entry
Thu 10.8. 17.00

Thu 10.8. 18.00

Thu 10.8. 19.00
Duration 3h