Life Under The Sun
Strangers & Exiles
"What good is it to gain the whole world but lose your soul?"

A theatre show that explores the biggest question of all:

"What's the point?"

Features underpants, pompous man-servants, self-deprecating witticisms, an existential crisis and one giant hangover.

King Solomon was a man who had it all...

4* -
"Few works of visual arts down the centuries can boast of matching Scripture's vision of Solomon's magnificent desolation as it is rendered in Holy prose. Bathurst's startling and ambitious 'Life Under The Sun is one of them."
- Dan Lentell, Get Your Coats On

Life Under The Sun is a one man show based on the book of Ecclesiastes. Well described as Blackadder meets the Bible, it is a dark comedy with a unique mix of ancient verse offset against pantomime and the dry wit of stand-up.

It has been performed at numerous festivals and churches around Britain (Bedford Fringe, Guildford Fringe), with international shows in Sweden (Gothenburg Fringe), Finland, Norway, Germany, Australia and Canada.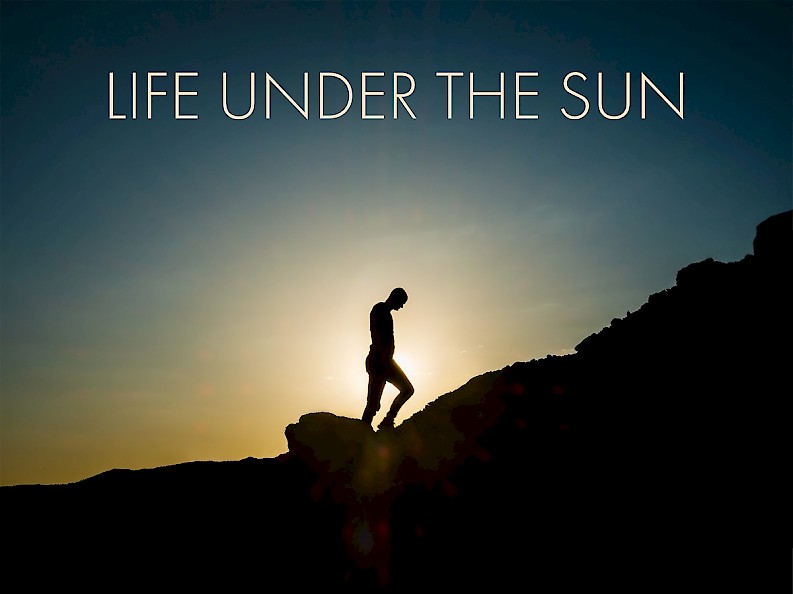 | Valohuone
Kyttälänkatu 1
Tickets 10 € Please book tickets online
Duration 1h
Age limit 14+
Show is in english
Actors and team
Performer
Stephen Bathurst