Fire park
Flamma fire-group
The traditional Flamma Fire Park, will take place again at Mältinranta on the night of Nocturnal Happening!
This year, the Flamma Fire Park show will feature fiery superheroes. After all, we are all heroes of our own lives. You may even see archenemies on stage.

About Flamma
Flamma is a Tampere-based fire group, which breaks the boundaries of traditional circus and theatre with its performances. In addition to the usual fire spinning equipment and burning fans, jump rods, hoops and bowling pins, Flamma also uses special equipment and sets ranging from stilts to flaming wings and fire sculptures.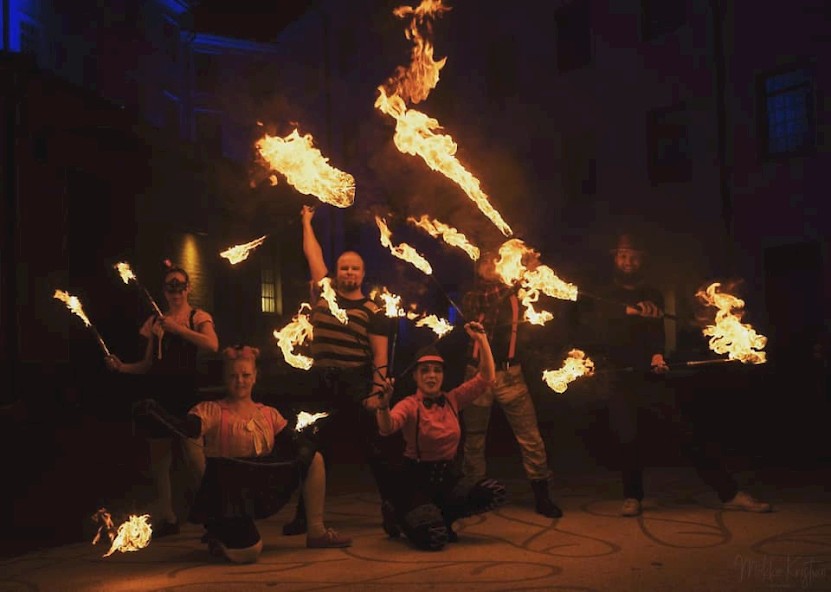 | Mältinranta
Next to Pajasaari bridge
Free entry
Duration 1h