Finlayson Palace Terrace Concert
Finlayson Palace Terrace Concert
The terrace of Finlayson Palace will immerse you in the jazzy atmosphere of TamJazz Collective's traditional Nocturnal Happening concert.
The evening consists of evergreen jazz standards as well as more modern music. This 13-person mini big band and the magnificent ambience of the palace are guaranteed to make your Nocturnal Happening.
TamJazz – Friends of Jazz Association Tampere promotes and maintains the pursuit of jazz, organizes events for performing jazz in Tampere and the surrounding areas, and nurtures jazz traditions.
See the TamJazz website for more information.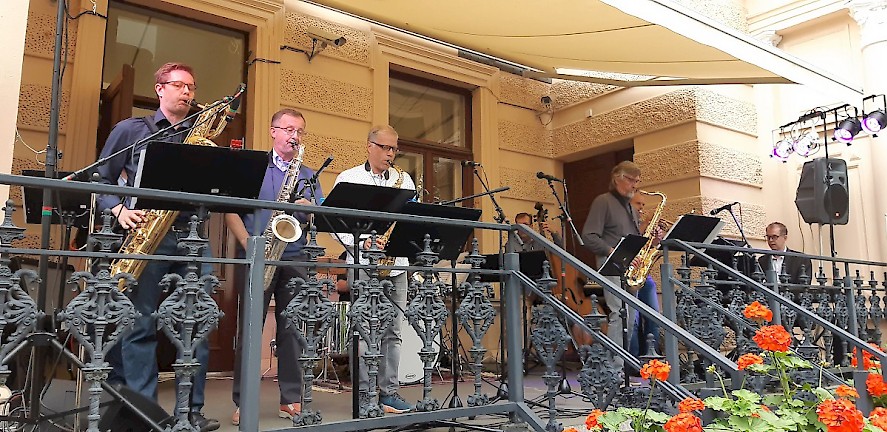 | Finlayson Palace
Kuninkaankatu 1
Free entry
Duration 1h 40min, includes intermission 20min