Dog Walking
Pirkanmaa Animal Welfare association, PAW
Pirkanmaa animal welfare association PAW will organize a traditional DOG WALK on  the Night of Nocturnal Happening, starting at 18.00.
The meeting, departure and return point is the PESU information tent at Hämeenpuisto 24, next to Restaurant Rilling and Hämeenkatu.
Before departure, at 18:00-19:00, WE WILL ORGANIZE A LOTTERY, where every lottery ticket wins. You can pay by card, MobilePay and cash. The proceeds of the lottery go directly to homeless animals.
WE LEAVE FOR THE RUN at 19:00. You can choose between a 2km run for puppies, little ones and seniors, or a 4km run for those who can handle it.
Welcome with or without paws!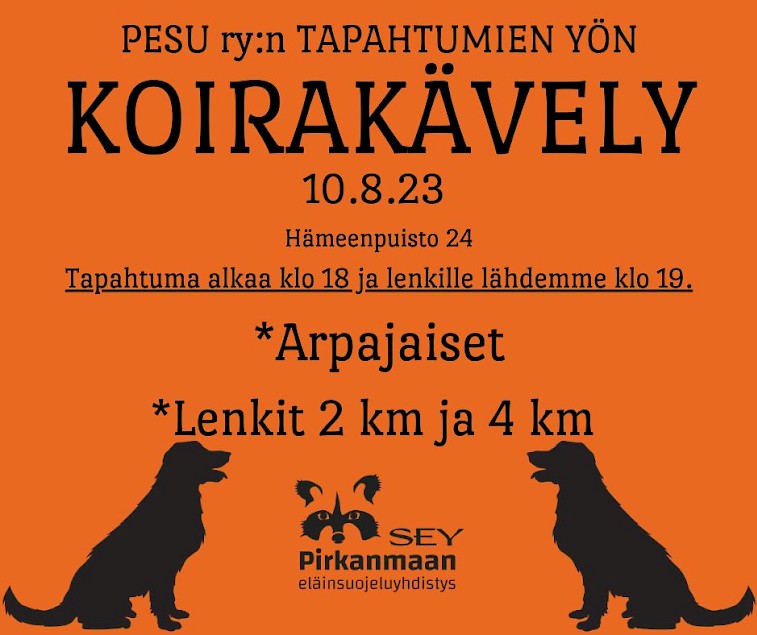 | Hämeenpuisto
Hämeenpuisto 24 next to restaurant Rilling
Free entry
Thu 10.8. 18.00

Thu 10.8. 19.00

Thu 10.8. 20.00
Walking starts at 19.00