City Dance by Hurmio
Dance Association Hurmio
In the Tapahtuma-aukio of Ratina, the dance association Hurmio leads us to dance on the day of the Nocturnal Happening!
At the event we will see dance association Hurmio's presentation followed by an open dance.

The dance association Hurmio was founded in 2004 in Tampere. Hurmio's main task is to provide quality dance guidance to anyone interested in stage dancing. Hurmio, with a little less than a thousand annual members, is one of Finland's largest dance associations.
For more information on the association, please visit Hurmio's website.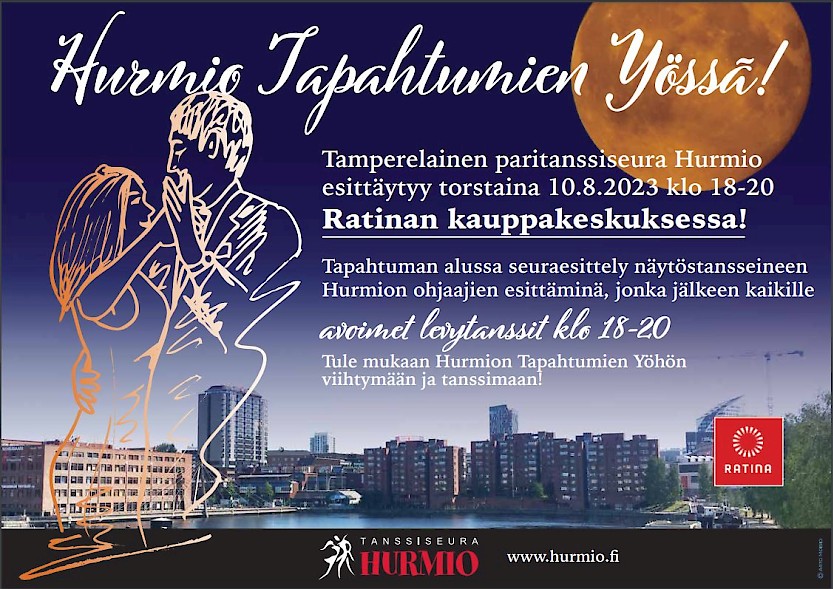 | Ratina Shopping Centre, Tapahtuma-aukio
Vuolteenkatu 1
Free entry
Thu 10.8. 18.00

Thu 10.8. 19.00
Dance continues until 20.00